Isn't it time the OTAs fix their Member Rates?
History behind Member Only Hotel Rates
It started in February 2016, when Hilton made a big splash by announcing that Hilton Honors™ membership was more than just earning points and free nights. Membership in the loyalty program also meant benefits that applied to travelers from day one, such as free Wi-Fi and a newly created discounted rate that only members could obtain, saving anywhere from 2% to 5% off the lowest publicly available rate.
Other major brands quickly followed, with Marriott and Hyatt announcing their version of member rates in April, and Choice Hotels in July that same year. The discounts may have varied by brand, but the intent was the same.
The chains created discounted Member Rates to:
increase loyalty
encourage repeat business
increase direct bookings
improve profitability
lower costs of distribution and guest acquisition
Not to be undone, major OTAs later began offering Member Discount rates, too. Expedia, for example, already had a Rewards program of their own long before 2016.
However, because major brands had won a hard-fought concession, namely the ability to sell an exclusive rate to their loyalty membership, Expedia was caught in a situation where they no longer had the lowest rate for many branded hotels on their points of sale.
Current Conflict Between OTAs and Member Rates
We now have a situation where the playing field is essentially level again. Brands offer Member Rates, and the OTAs often match those rates. But what if your hotel is not branded? Independent hotels, which generally rely much more on the OTAs than branded hotels, have been caught in this Member Rate tug of war.
Independent properties already have higher margins than their branded counterparts, which is understandable, given they don't have the scale that brands have. Independent hotels generally "pay" anywhere from 5% to 8% more in margins for stand-alone (non-packaged) rates.
But if they agree to participate with Expedia's Member Rate or Booking.com's Genius programs, it will cost them an additional 10% or more. Long-term, these added margins end up being very costly for independent properties. Granted, we know that members of these OTA programs tend to choose hotels that offer a discounted Member Rate, everything else being equal. But wouldn't it be nice if independent hotels had more say in the amount of the discount?
In the case of major hotel brands, some don't allow their hotels to choose the amount of the discount they can offer their members. Others do, but with a set minimum. On occasion, a different member discount percentage is offered on weekdays and weekends, recognizing that hotels are catering to different types of travelers.
Rethinking Terms of Member Rate Programs
In these challenging times, creating more flexible Member Rate programs for independent hotels would go a long way toward recovery from the pandemic-induced travel recession. One update many independent hotels would welcome is a flexible participation program, allowing properties to choose the level of discount to offer guests based on their needs.
This is currently not an option with Expedia. If a hotel wants to be listed on Expedia, they must agree to participate in the Member Rate program, and the discount is non-negotiable at 10% off non-member rates.
Thinking about what is best for their supplier partners, Expedia should allow hotels to choose, within reason of course. Hotels not needing to offer a Member Rate every day might choose to only offer the discount on weekends. Perhaps they might offer a member discount that differs between weekdays and weekends, or only on a seasonal basis.
Technology Challenges Impact OTA Budgets
Another dilemma arising from the OTA Member Rates is many independent hotels don't have the technology to offer the same rate on their own websites, at least to the same level of visibility as the OTA Member Rate. This causes a huge disadvantage for independent hotels trying to generate more "book direct" business, since they usually do not have the lowest rate available on their own direct channels.
If they are able to create some sort of Member Rate on their direct channels, it must be hidden somehow so that it does not become a public rate. Otherwise, the OTAs will use that rate to benchmark for their Member Rate, thus defeating independent hotels trying to achieve Member Rate parity.
Should OTAs Offer More Flexible Terms to Independent Hotels?
OTA margins already increase costs for independent hotels. Other OTA marketing programs that offer better placement for a fee or a higher margin further increase cost of distribution.
Five years after the introduction of Member Rates, isn't it time OTAs provide independent hotels some flexibility with how they participate in these programs?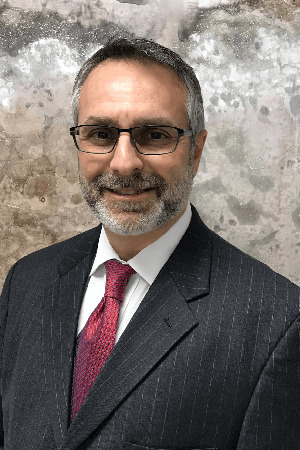 DAVID BEAULIEU, CHIA, CHBA
David Beaulieu is the Executive Director of Client Success at Total Customized Revenue Management (TCRM).